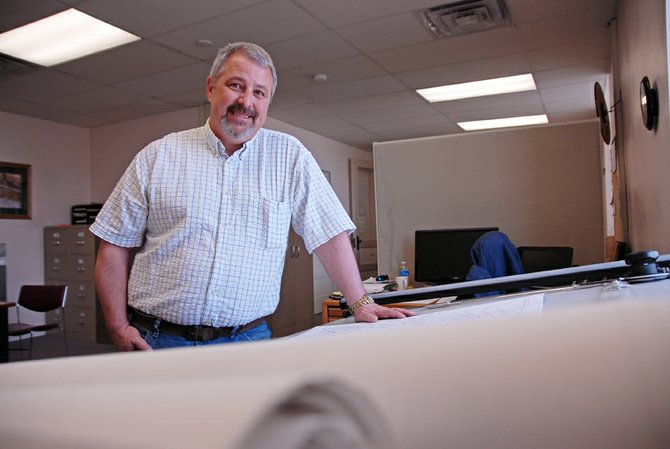 Roy Tipton, director of the newly created Moffat County developmental services department, reviews plans in his office at the Moffat County Courthouse, 221 W. Victory Way. First on Tipton's agenda is engineering, survey and soil sample work at Shadow Mountain in preparation for capital improvement projects with the City of Craig.
Stories this photo appears in:

For a man who has spent more than 29 years in construction, there's nothing sweeter than the first signs of spring. But before Moffat County's newest employee can begin work on a slate of projects scheduled for this year, he has to navigate the paperwork. "Right now I'm just sorting through a number of projects the county has budgeted for," said Roy Tipton, Moffat County developmental services director. "All are in the initial phases of gathering quotes, material takeoffs and starting the bid process.