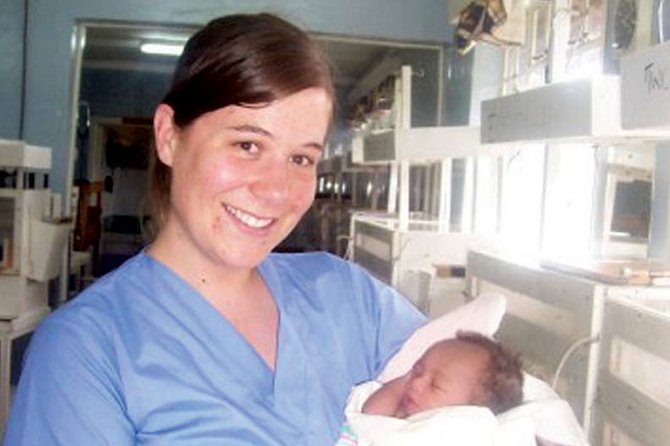 Tracey Wall holds an infant at Tenwek Hospital in Kenya, a rural medical facility where she completed part of her physican's assistant training in 2005. Tracey had wanted to do medical work in Africa since she was a young girl, she said.
Stories this photo appears in:
John and Tracey Wall's life together could be a blueprint for the American dream. They own a house on Yampa Avenue, complete with a back yard, a dog and a couple of cozy-looking hammocks on the front porch. John, 36, works as an accountant at Colowyo Coal Co. Tracey, 32, was until recently a physican's assistant at Moffat Family Clinic. They have a 17-month-old daughter, Adalynn, with another due in April.