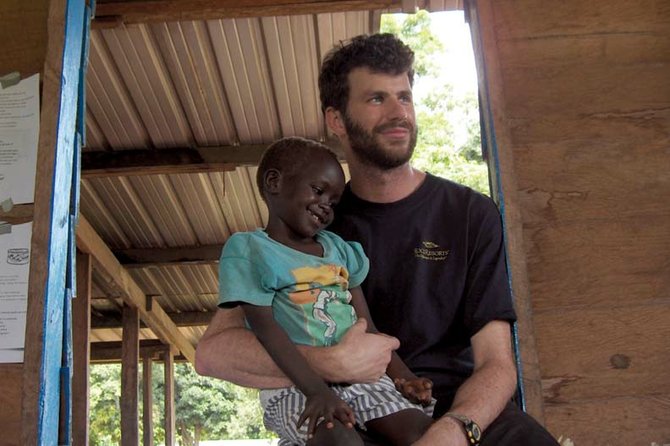 John Wall poses for a photo with Jellas, a young African girl, during a stint at a Sudanese orphanage in 2005. Wall posted this photo on his eHarmony profile, where it caught the attention of Tracey, his future wife, who had done medical work in Mali and Kenya. "Our mutual love of Africa was definitely a draw to each other," said Tracey, 32.
Stories this photo appears in:
John and Tracey Wall's life together could be a blueprint for the American dream. They own a house on Yampa Avenue, complete with a back yard, a dog and a couple of cozy-looking hammocks on the front porch. John, 36, works as an accountant at Colowyo Coal Co. Tracey, 32, was until recently a physican's assistant at Moffat Family Clinic. They have a 17-month-old daughter, Adalynn, with another due in April.