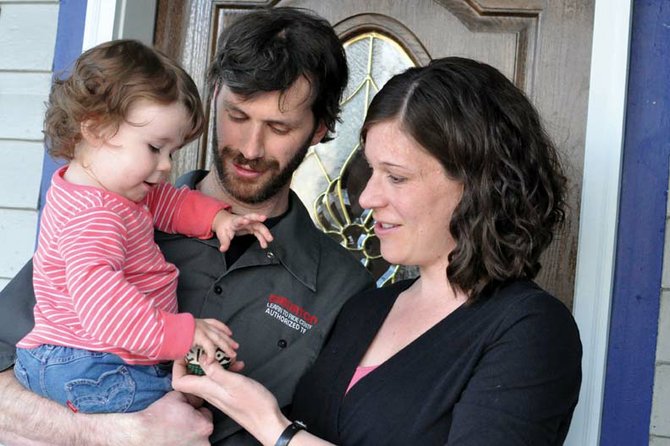 John and Tracey Wall look on as their daughter, Adalynn, 17 months, examines a painted rock John bought from a local vendor in Africa. He gave it to Tracey as a Christmas present before their engagement as a symbol of their mutual desire to return to the country. The Walls, pictured outside their Craig home, are going to Africa together this summer to work with Mercy Ships, a program that offers health care to African residents.
Stories this photo appears in:
John and Tracey Wall's life together could be a blueprint for the American dream. They own a house on Yampa Avenue, complete with a back yard, a dog and a couple of cozy-looking hammocks on the front porch. John, 36, works as an accountant at Colowyo Coal Co. Tracey, 32, was until recently a physican's assistant at Moffat Family Clinic. They have a 17-month-old daughter, Adalynn, with another due in April.