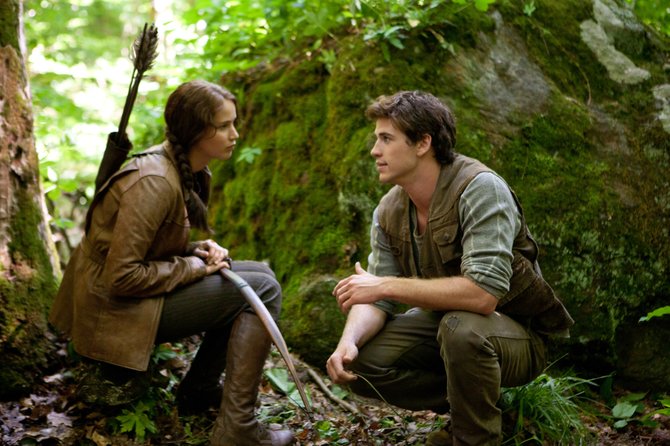 Katniss Everdeen (Jennifer Lawrence), and her friend Gale (Liam Hemsworth) reflect on their lives while hunting in the forest in "The Hunger Games." The movie, based on the book by Suzanne Collins, is about two teenagers selected to fight to the death against 22 other young people as part of a ritual in their country.

Stories this photo appears in:

If the creators of "Dancing with the Stars" or "Survivor" had any guts, they'd have a lot higher stakes in their shows for the losers. When you've seen "The Hunger Games," being voted out of a competition seems like a pretty weak punishment compared to those who don't live to recount their brief time in the limelight.