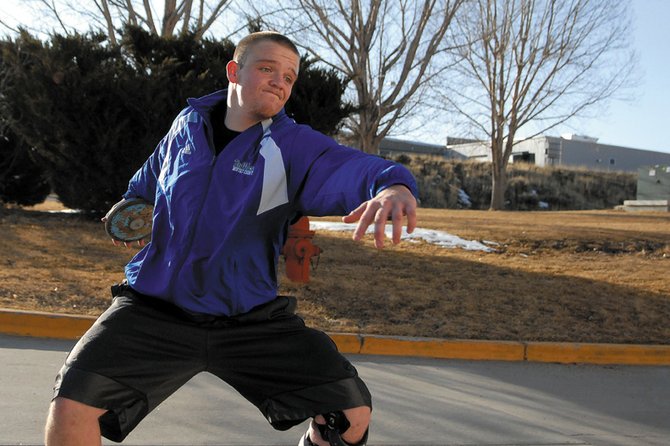 Garrett Spears, a Moffat County High School senior, practices throwing the discus March 7 outside MCHS. Spears finished in sixth place in the shot put at last year's 4A state track meet and will look to place in both shot put and discus in his final season.
Stories this photo appears in:

Alfredo Lebron said he has grown accustomed to the expectations placed upon him. Lebron, a Moffat County High School senior, was expected to be the top 4A cross-country runner in the fall and in October, fulfilled his goal of a state title. Now with track and field season here, Lebron again is expected to be the runner to beat in the 1,600- and 3,200-meter races as the top returning placer from last year's state meet. "I'm not really nervous and I try not to sound cocky, but you get out there with a different mindset that you can do good if you put in the work," he said. "I know a bunch of people will be going for me, but I will go out there and do what I can do and hopefully that is enough to get an undefeated season."
March 23, 2012 10:50 a.m.