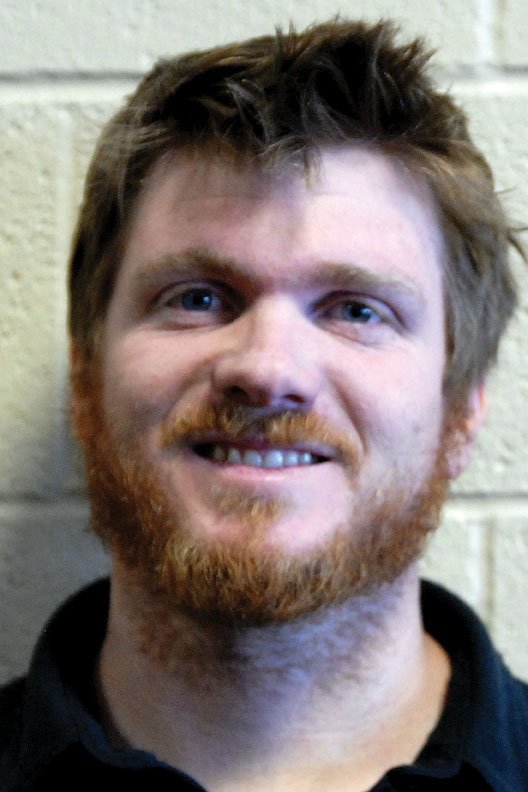 David Pressgrove
Stories this photo appears in:
This week I received a well-timed message on Facebook. It had been a long day of meetings and I wasn't overly excited about the challenges ahead of me the next day. The message was from a former Young Lifer and he thanked me for walking alongside him and how much he appreciated it now that he was at a different stage in life. I write this not to brag about how great I am, but because it sufficiently lead me into some thoughts on how October is pastor appreciation month. Webster defines a pastor as "a person authorized to conduct religious ownership." The definition fits our modern idea of the word, but biblically, "pastor" has more to do with compassion than authority.
October 18, 2012 5:01 p.m.

Alfredo Lebron said he has grown accustomed to the expectations placed upon him. Lebron, a Moffat County High School senior, was expected to be the top 4A cross-country runner in the fall and in October, fulfilled his goal of a state title. Now with track and field season here, Lebron again is expected to be the runner to beat in the 1,600- and 3,200-meter races as the top returning placer from last year's state meet. "I'm not really nervous and I try not to sound cocky, but you get out there with a different mindset that you can do good if you put in the work," he said. "I know a bunch of people will be going for me, but I will go out there and do what I can do and hopefully that is enough to get an undefeated season."
March 23, 2012 10:50 a.m.