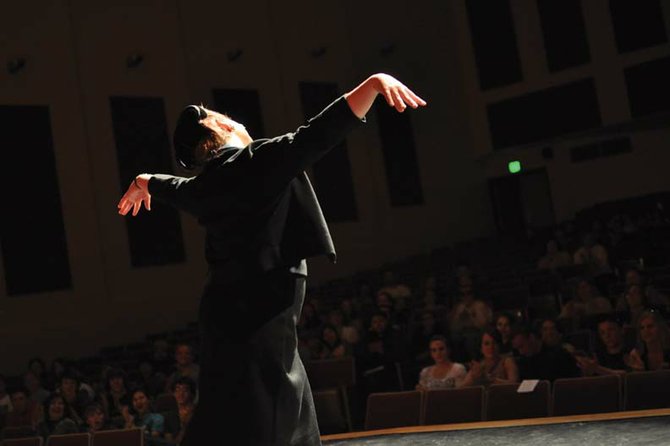 bridget manley/daily press
Jordyn Caddy, a Moffat County High School senior and cast member in "Rehearsal for Murder," takes a bow Thursday night at the high school auditorium. The play opened Thursday as planned, even though MCHS teacher Heather Dahlberg, who was directing the play, received word Wednesday that three of her family members died in a plane crash en route to see the production.
Stories this photo appears in:

Heather Dahlberg, a Moffat County High School teacher, lost three relatives in a plane crash Wednesday who were en route to Craig to watch a school play she had been directing. The play continued as planned at the request of Dahlberg and her theater students, MCHS Principal Thom Schnellinger said. "The kids determined that … in the tradition of any theater, the show must go on," Schnellinger said. He lauded the student actors' wishes to continue with the production, "Rehearsal for Murder," a 1930s-era mystery.
March 22, 2012 11:34 a.m.