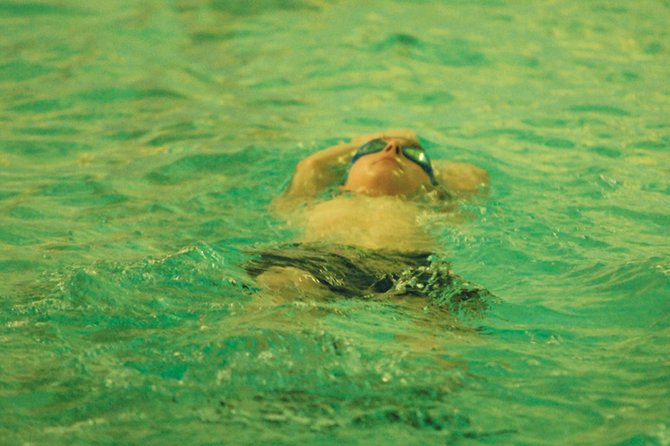 Matt Hulstine, a Moffat County High School junior, took second place in the 100-yard breaststroke Saturday in Montrose, swimming a 4A state-qualifying time of 1 minute, 4.84 seconds. Hulstine said with qualifying time out of the way, he would now focus on trying to get his time under 1 minute.
Stories this photo appears in:

Being among the best in the state at the breaststroke has become something of the norm for Matt Hulstine. During the summer, Hulstine swam his way to two first-place finishes in the 100- and 200-meter breaststroke events at the 2011 Western Zone Age Championships. Last May, Hulstine finished fifth in the 100-yard breaststroke at the Class 4A boys state swimming competition as a sophomore.