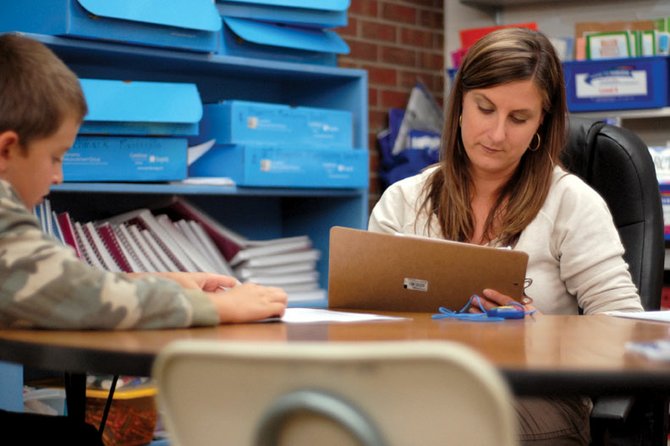 Deb Durbin, a special education/Title I paraprofessional, takes notes as Sabastian Hershiser, a Sandrock Elementary School third-grader, reads aloud during a September 2011 Dynamic Indicators of Basic Early Literacy Skills test. A proposed bill making its way through the Colorado House of Representatives would aim to ensure all students read at grade level before they leave third grade.
Stories this photo appears in:

If a third-grader falls behind in reading, should he or she be allowed to move on to the next grade? The question is at the center of a debate concerning a proposed literacy act moving through the Colorado House of Representatives. House Bill 12-1238, also known as the Colorado Early Literacy Act, shines a spotlight on students in kindergarten through third grade who fall behind in reading. The bill requires schools to provide programs to ensure students are reading at grade level by the time they finish third grade.