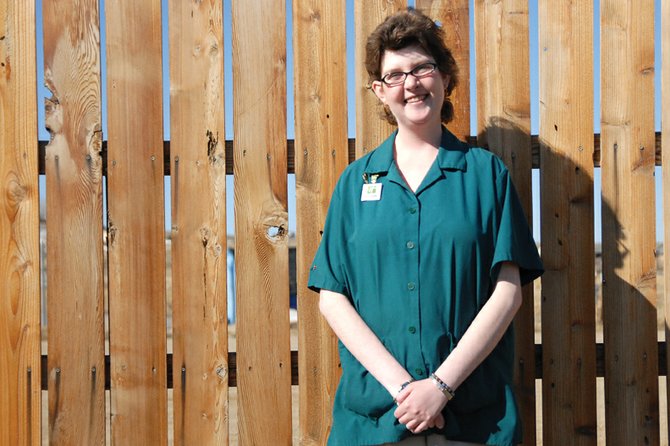 Julianne Malley, 27, of Craig, stands outside the Holiday Inn of Craig, where she works as a housekeeper. Malley was named the Special Olympics Colorado's Female Athlete of the Month for March because of her years competing and her qualities as a leader. Malley said she never expected to receive a reward and fells very "lucky."
Stories this photo appears in:

In 2004, Julianne Malley and her family moved from Arizona to Craig to be closer to other family members. Malley, being new to the area, was looking for a way to meet new people. She heard about the Special Olympics and decided to compete. What started as something just for fun, she said, created lifelong hobbies and great friendships.