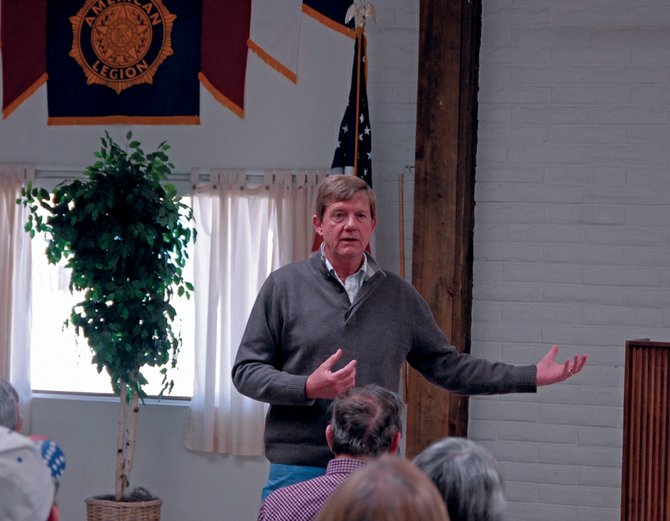 Third Congressional District Rep. Scott Tipton, R-Colo., appeared Saturday in Craig to host a town hall meeting with more than 50 local residents at American Legion Post 62, 1055 Moffat County Road 7. Tipton updated residents about legislative action in Washington, D.C., and fielded questions from members of the community on issues such as energy, federal regulations and health care.
Stories this photo appears in:

This is an election year and all U.S. House of Representatives seats are up for reelection. The House recessed Friday, and Republican Rep. Scott Tipton is taking the time off to tour his Third Congressional District. But unlike fellow legislators who represent more populated districts in the eastern portions of the country, Tipton has a lot of ground to cover before the House reconvenes. The Third Congressional District of Colorado is the eighth largest in the country. It encompasses 53,963 square miles and all or portions of 29 of Colorado's 64 counties, including Moffat County.