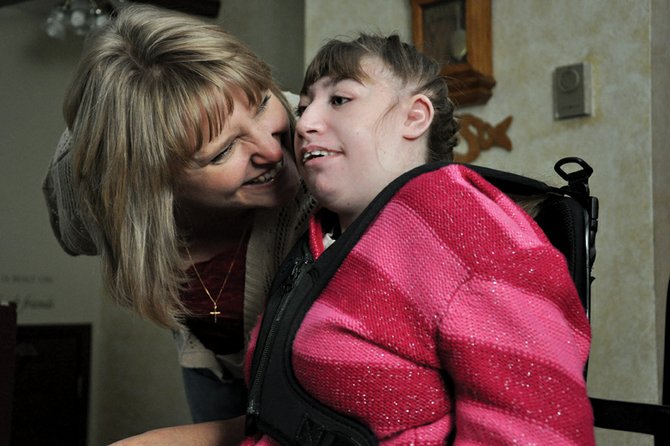 A faint smile plays across Katelynn Hildebrandt's face as Linda Cass, 41, bends down to speak to her at her Sweet 16 party Feb. 19 at the Hildebrandt's home north of Craig. "She really enjoys people," said Katelynn's mother, Kathy.
Stories this photo appears in:

In Katelynn Hildebrandt's room there are no posters of teenage heartthrobs, no pictures of friends, no cell phone, no computer or any other trademarks of a typical 16-year-old girl. Instead, a group of dolls holds silent conference on a dresser near her bed. Mickey and Minnie Mouse dolls smile placidly from the top of a nearby bookcase, while plush lambs and rabbits fill a shelf above a row of books. Katelynn did not choose the toys, the books or anything else in her bedroom, the typical bastion of teenage self-expression and freedom.