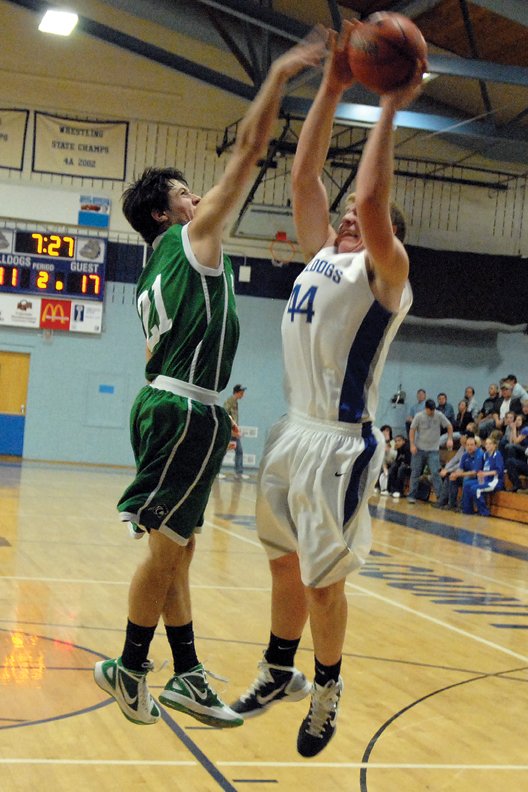 Tyler Hildebrandt, a Moffat County High School junior, started the season as the MCHS boys varsity basketball team's sixth man, but seized the opportunity to become a starter and was named Wednesday to the Western Slope League all-conference first team. Senior Andy Browning, who was named an all-conference honorable mention, joined Hildebrandt in postseason recognition.
Stories this photo appears in:

Tyler Hildebrandt enjoyed success in the first month of the Moffat County High School boys varsity basketball team's season. As the first man coming off the bench, Hildebrandt, an MCHS junior, relieved the Bulldogs two post players, seniors Andy Browning and Jacob Scroggs. Head coach Eric Hamilton said Hildebrandt did his job, filling in for the two starters when needed and contributing on both sides of the court. However, in a Jan. 13 loss to Eagle Valley, Scroggs left the game with a foot injury and was forced to sit out the rest of the season.