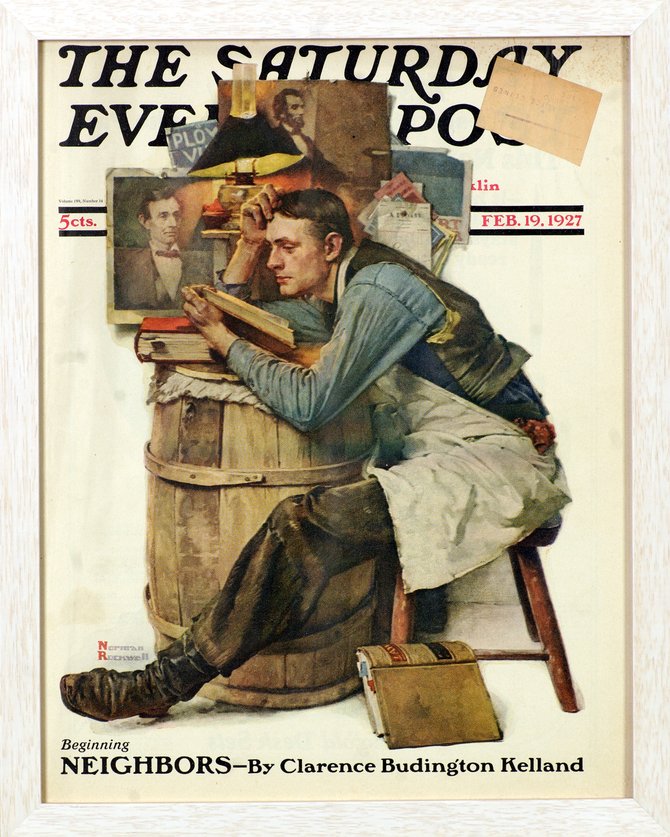 This Norman Rockwell cover of a 1927 The Saturday Evening Post is one of more than 300 illustrations the renowned artist completed in his nearly 50-year career with the magazine. An exhibit of all the Post's front-page tear sheets featuring Rockwell's work will be displayed from May 14 through Sept. 28 at the Museum of Northwest Colorado, 590 Yampa Ave. There will be no cost for admission.
Stories this photo appears in:

Mary Karen Solomon remembers the attraction The Saturday Evening Post held for her as a child. It wasn't the articles that appealed to Solomon, now 60, the chairwoman of the arts and science departments at Colorado Northwestern Community College's Craig campus. She was a young girl then, she said. Instead, it was the magazine's cover art by Norman Rockwell that captured her attention.