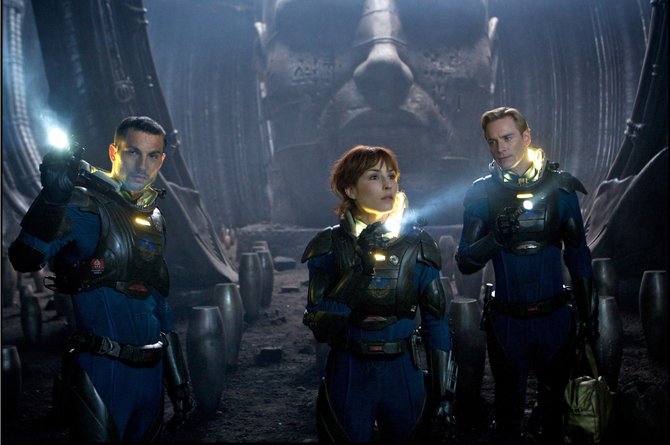 From left, scientists Charlie Holloway and Elizabeth Shaw (Logan Marshall-Green, Noomi Rapace) and android David (Michael Fassbender) investigate the interior of a cave on a moon light-years away from Earth in "Prometheus." The movie is a prequel to the "Alien" series, concerning a team seeking an extraterrestrial race believed to have created humankind.
Stories this photo appears in:

Who are we? Where do we come from? Why do we exist? That endless line of questions doesn't get a good answer from your parents when you're 5 years old, and few people still have a decent response no matter the age of the asker. Even if it doesn't give a concrete explanation of the meaning of life, "Prometheus" goes further than we could've hoped in trying. The year is 2093, and the time is an exciting point in the history of mankind.