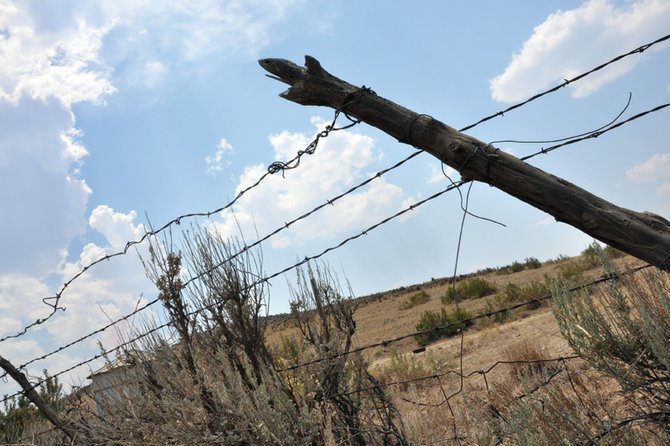 A lack of winter and spring moisture has pulled northwest Colorado into a drought that could last well into the fall. Pastures, like this one west of Craig, have turned brown in the dry and hot conditions, and some ranchers are selling their livestock to make ends meet, said J.D. Sexton, extension agent with the Moffat County Extension Office. "If we're having to sell livestock or sell pasture to pay our bills, we're losing our livelihood," he said.
Stories this photo appears in:

Ervin and Arloa Gerber's yard looked like an oasis. A rock fountain burbled near their front door, and peacocks strutted nearby, flaunting iridescent plumes of sapphire and emerald. If this was all you saw of the Gerbers' cattle ranch west of Craig, you could believe Mother Nature had been good to them this year. But their well-tended yard belied the wasteland that waited not far from their doorstep.