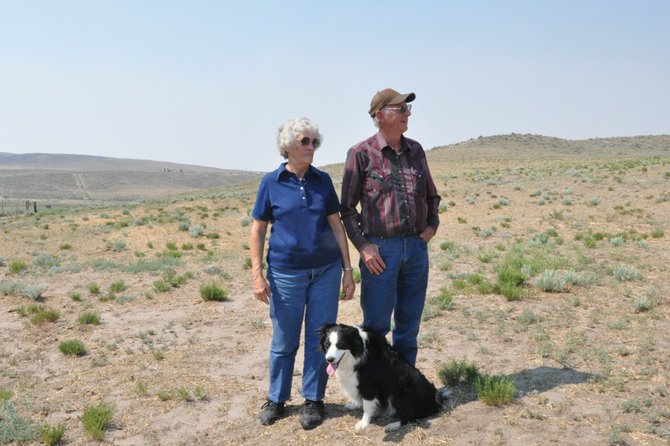 Ervin and Arloa Gerber stand in a pasture at their cattle ranch west of Craig. Their land is parched from a lack of winter and spring moisture, and local hay is hard to come by in this summer's unseasonably hot, dry weather. If the drought persists, "I guess you just live with it," said Ervin, 73. "I don't know what else you're going to do."
Stories this photo appears in:

Ervin and Arloa Gerber's yard looked like an oasis. A rock fountain burbled near their front door, and peacocks strutted nearby, flaunting iridescent plumes of sapphire and emerald. If this was all you saw of the Gerbers' cattle ranch west of Craig, you could believe Mother Nature had been good to them this year. But their well-tended yard belied the wasteland that waited not far from their doorstep.