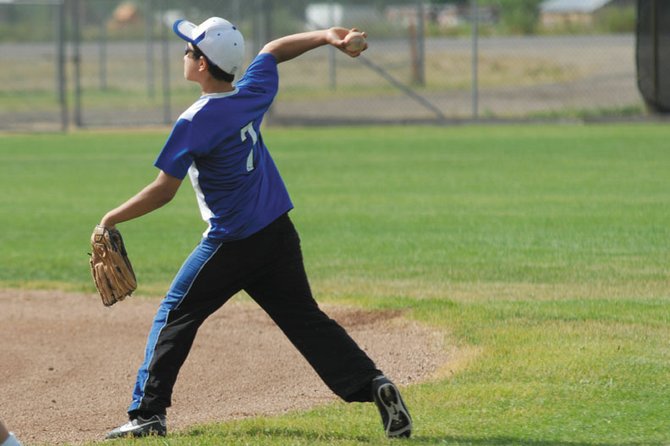 Ulysses Silva, 12, makes a throw after coming in from centerfield to field a ball. Silva plays for the Moffat County Cutthroats, a Triple Crown baseball team from Craig. The Cutthroats play in the 12-year-old division at tournaments despite having an 18-player roster that includes eight through 12-year-olds.
Stories this photo appears in:

Playing at a disadvantage is usually a reason for players to make excuses and complain. That is not the case for members of the Moffat Count Cutthroats, Craig's only Triple Crown Sports baseball team. Craig resident Mark Nielsen wanted to start a team, but to get enough interest he had to draw from several age groups. Triple Crown tournaments are broken into age divisions, so players of the same age are going against each other. Nielsen didn't have enough players of one age to field a team, so his combination of boys have to play in the age group of the oldest members of the team.