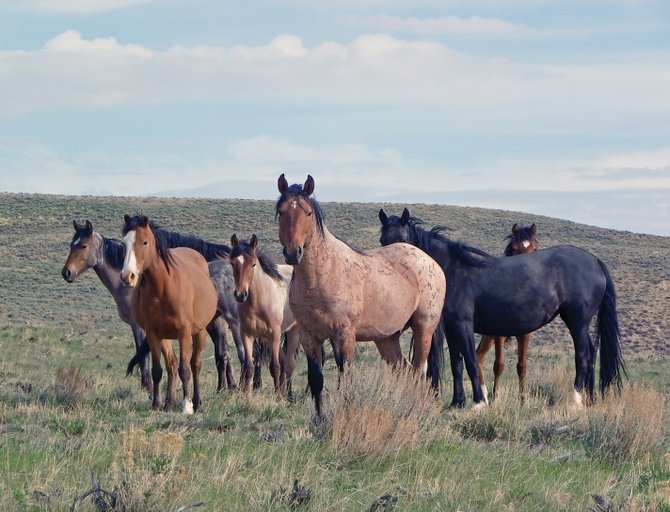 The Bureau of Land Management reported that volunteers removed more than 750 pounds of barbed wire June 15 and 16 from Sand Wash Wild Horse Herd Management Area, making the area safer for wild horses like those pictured in this file photo.
Stories this photo appears in:

About a dozen volunteers donated a weekend of their time to helping make the Sand Wash Wild Horse Herd Management Area safer for the horses, the Bureau of Land Management reported in a news release. The volunteers rolled and removed 780 pounds of old barbed wire June 15-16 from three separate areas in the Sand Wash HMA. The effort was supported by funding from the BLM Director's Challenge, which is a national program aimed at improving Western rangeland conditions where wild horses roam and engaging volunteers in the stewardship of public lands, the release stated. "We really appreciate the hard work of these volunteers who made this area safer for not only wild horses, but also native wildlife and human visitors," BLM Little Snake Field Manager Wendy Reynolds said in the release.