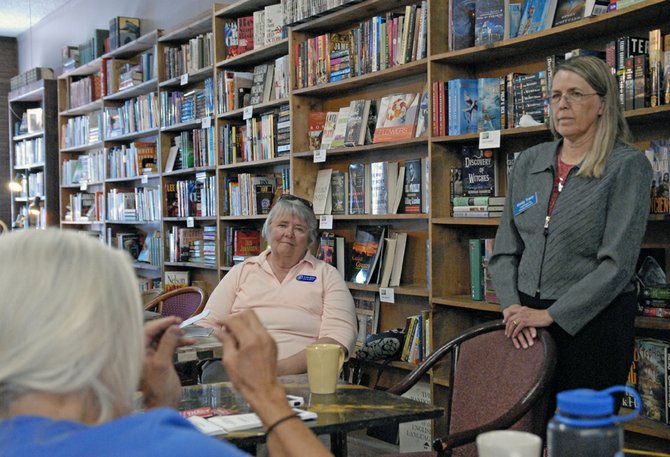 Emily Tracy, a Democratic candidate for Colorado State Senate District 8, met with voters last week at Downtown Books in Craig. Tracy, of Breckenridge, is married to a Republican. She said they cross party lines every day at home, an example of bipartisan cooperation.
Stories this photo appears in:

Emily Tracy, a Breckenridge Democrat running for Colorado State Senate District 8, has spent years working in public policy. But, it wasn't until after moving to Canon City from Boulder to write for a weekly newspaper she realized she wanted to serve the public. "I covered governmental meetings like city council, county commissioners and the school board on a part-time basis for about two years," Tracy said. "It made me realize how interested I was in public policy and how much I wanted to sit in one of those chairs." Tracy decided to run for public office and was elected to two terms on the Canon City city council, a non-partisan office.