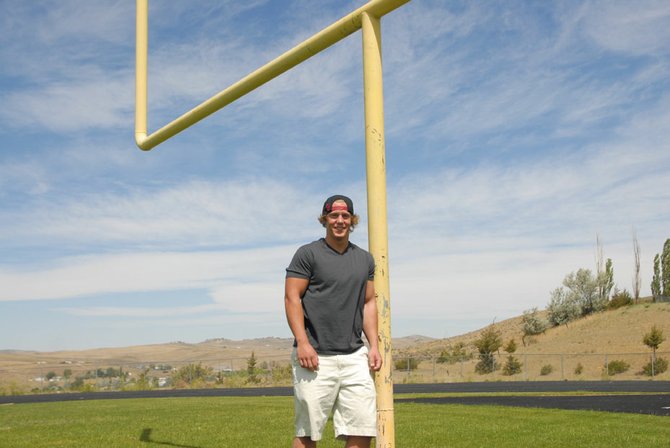 Adams State University tight end Brady Conner leans against the field goalpost at Moffat County High School. Conner, an MCHS graduate, was red-shirted in his first season at Adams State and is looking forward to getting back into game action during the fall.
Stories this photo appears in:

Brady Conner felt there was a small difference between himself and many of his teammates at Moffat County High School. The MCHS graduate said on most high school teams, only a handful of guys are there to put their absolute most into the sport. "In high school a lot of guys get involved to just come out and play football," Conner said. "It isn't a bad thing, but most guys are there to be doing a sport, have something to do or be with friends." For Conner, that wasn't the case. He spent the time and put in the work to rehab from a serious knee injury, and has exhibited a strong work ethic on the field.