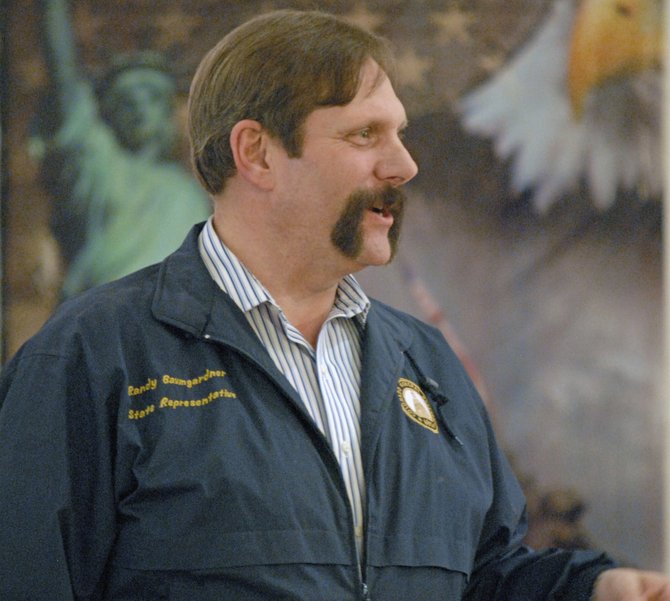 Randy Baumgarnder, shown here in April at a Bears Ears Tea Party Patriots candidate forum in Craig, is seeking the Republican nomination for State Senate District 8. Baumgardner, currently the State House District 57 representative, is running against incumbent Jean White, of Hayden.
Stories this photo appears in:
Asked Wednesday to talk about his "day job," Colorado House District 57 Rep. Randy Baumgardner, R-Cowdrey, couldn't help but laugh. "This is my day job," he said. "But, my background is in farming and ranching if that's what you're asking." Baumgardner, whose image isn't that of a stereotypical politician, is usually quick with a smile or joke and has been described as down-to-earth. But during a candid conversation Wednesday in Craig, Baumgardner said it felt like a long time since he laughed out loud or cracked a smile.