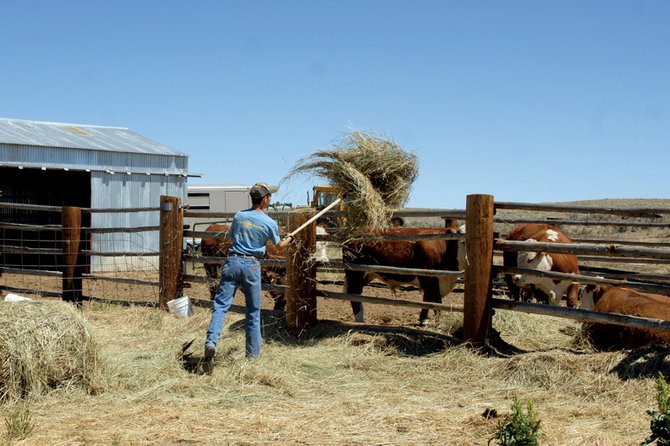 Tyler Gerber, 15, throws hay to a group of steers on the family ranch Wednesday morning. The Gerbers' neighbors helped them move their livestock Tuesday night as the Sand Fire moved rapidly across the sagebrush toward their home. Their house was not damaged, and the family was able to return home later Tuesday night.
Stories this photo appears in:

Tyler Gerber, 15, was taking out the trash Tuesday night at the family ranch west of Craig when he saw the beginnings of a blaze that would soon threaten their home. He was "praying that it wouldn't get on our place, but that didn't work," he said. His father, Wade Gerber, also saw the fire, which was burning west of their house. He drove closer to investigate, and discovered the wildfire "was a lot closer than we even thought it was," he said. Rick Barnes, who lives south of where the fire burned, also saw the fire.