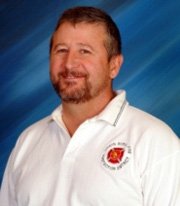 Byron Willems
Stories this photo appears in:
Willems: Council members were silent because this isn't their issue
On Tuesday Craig resident, and Craig Daily Press contributor, Al Cashion appeared before Craig City Council in an effort to incite some kind of reaction about the public's perception of the Craig Rural Fire Protection District Board's fire tower project and the way a site plan was unanimously approved by city council members without public comment. But Cashion received no response after his 18-minute diatribe. Fire board president Byron Willems on Thursday addressed some of the issues raised by Cashion during Tuesday night's meeting and explained why city council members remained silent.