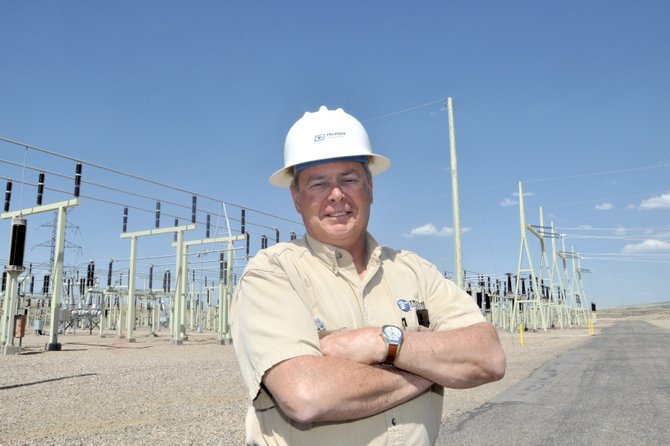 Chuck Grobe, substation supervisor for Tri-State Generation & Transmission, stands near the substation Tuesday afternoon. Grobe is challenging incumbent and fellow Republican Audrey Danner for the Moffat County Commission District 2 seat.

Stories this photo appears in:

What's kept Chuck Grobe in the Yampa Valley for three decades? The Moffat County Commission candidate didn't have to think long before answering. "The best thing is the people here are great," said Grobe, 62. "You can't find better people anywhere." Grobe is vying with incumbent Audrey Danner for the District 2 seat and is a relative newcomer to Craig. He moved to the city a year and a half ago from Hayden, where he lived for more than 30 years and served as town mayor for six years and mayor pro-tem for four years.