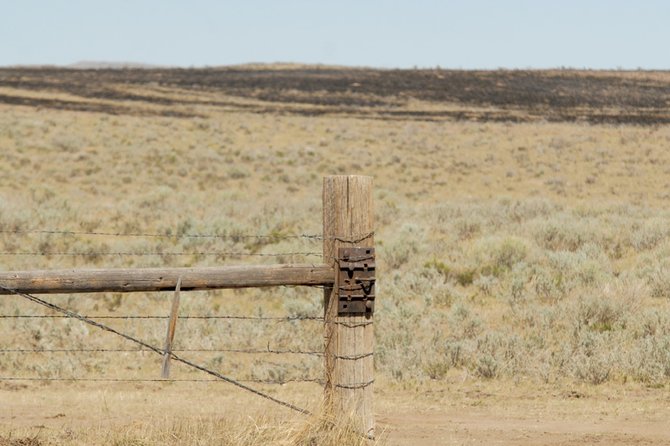 A fencepost stands sentinel over a swath of blackened sagebrush Wednesday morning at Tinneal and Wade Gerber's ranch west of Craig. The Sand Fire burned an estimated 2,000 acres but resulted in no reported injuries, fatalities or structure fires.
Stories this photo appears in:

BLM issues Stage 2 fire restrictions
Local elected officials participated in an update meeting Wednesday morning following a wildfire that ignited Tuesday about 10 miles west of Craig. Moffat County Sheriff Tim Jantz led the meeting on what fire officials are calling the Sand Fire. Fire investigators believe the wildfire, which started at approximately 5:30 p.m. Tuesday off U.S. Highway 40 near mile marker 79, was ignited by a cigarette. Because the Willow Fire currently active in the Baggs, Wyo. and Slater area, Bureau of Land Management firefighters have not yet been able to GPS the scene, Jantz said.