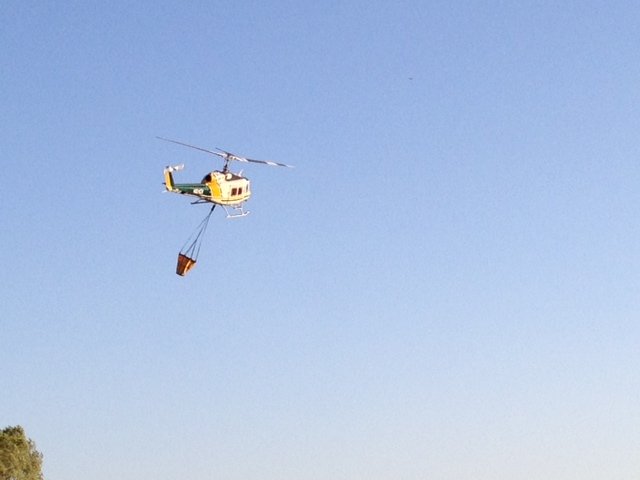 Stories this photo appears in:

Second wildfire reported on Colorado Highway 13, near Wyoming/Colorado border
Byron Willems, of the Craig Rural Fire Protection District, reported that fire officials have laid down a fire break built by first responders near Moffat County Road 212, about two miles east of the fire's origin, saving homes in that immediate area. But, due to high winds, the fire continues to move northeast. Flames and smoke are visible north of junction U.S. 40 and County Road 212.