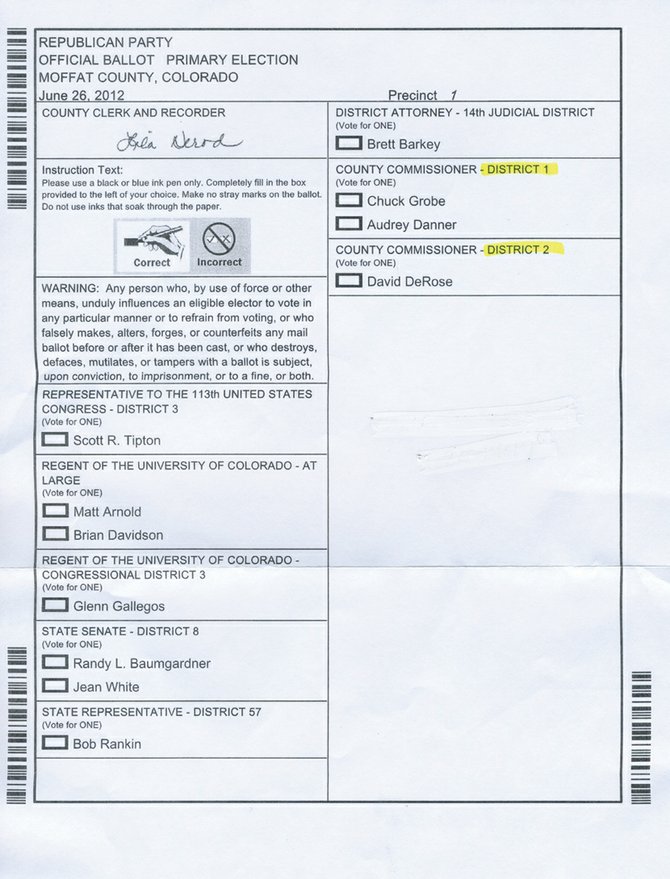 Although Moffat County Commission candidates are listed in the incorrect districts, the Republican Party primary election ballot is valid, county election officials said.
Stories this photo appears in:
Republican Party primary election ballots mailed earlier this month contain a mistake. The ballot many registered Moffat County voters received incorrectly lists Audrey Danner and Chuck Grobe as running for the Moffat County Commission's District 1 seat, and Dave DeRose as running unopposed in District 2. Danner and Grobe should be listed in district 2, and DeRose should be featured in the district 1 slot.