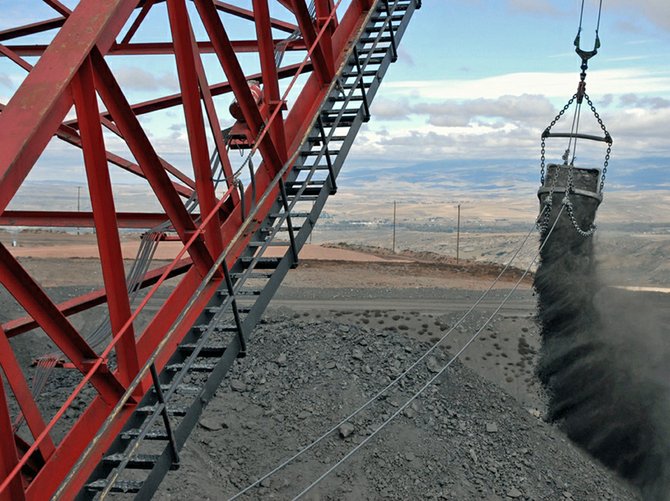 A dragline dumps coal at Trapper Mining, Inc.'s surface operation in Craig. Trapper Mining, Inc. was one of the few Colorado companies to increase coal production between 2004 and 2011.
Stories this photo appears in:

Production and employment among the state's 10 active coal mines rose in 2011, according to an annual report released earlier this month by the Colorado Mining Association. Coal production increased by 6 percent, or 26.8 million tons, and bumped Colorado's ranking up to ninth among the nation's coal-producing states. Employment also increased by 13 percent to 2,504 statewide miners due mainly to the opening of a new metallurgical mine in southern Colorado, the report states. Despite the positive news, state industry officials cite adverse market conditions and a hostile regulatory environment in their guarded outlook for the future.