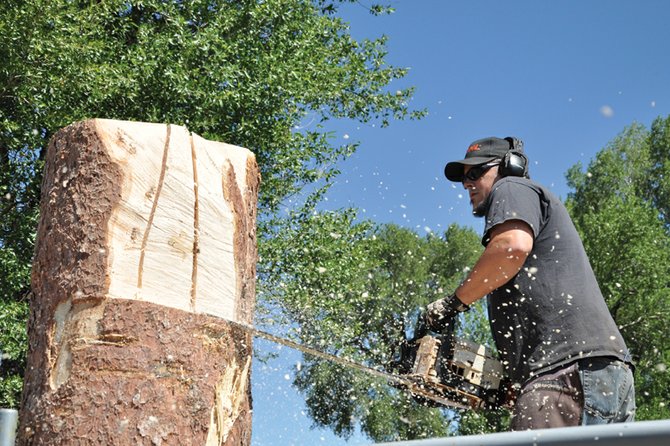 Matt Holmes, of Santa Cruz, Calif., cuts into a log Wednesday, the first day of the 13th Whittle the Wood Rendezvous in Loudy-Simpson Park. Eleven contestants are entered in event, which also includes free concerts and an arts and craft show.
Stories this photo appears in:

Wood carvers in the 13th Whittle the Wood Rendezvous began transforming logs into pieces of art Wednesday morning at Loudy-Simpson Park. The 11 competitors planned to sculpt the raw material into a variety of forms, including a pirate ship, the scales of justice and whimsical bears. Residents can watch the carvers in action from 9 a.m. to dusk today, Thursday and Friday and throughout the day Saturday. For more information about Whittle the Wood, call 826-2029 or visit www.whittlethewood.com.