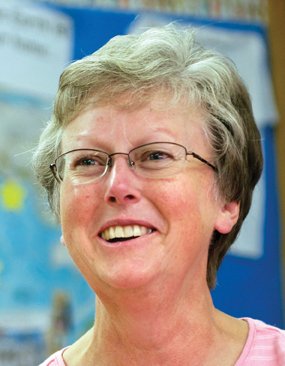 Cheryl Arnett, First-grade teacher, Sunset Elementary School
Stories this photo appears in:
Tuesday was a historic day in the rural Northwestern community of Craig, Colo. With a population of fewer than 10,000 people, it was an unlikely campaign stop for Mitt Romney. But thanks to the hard work and passion of some local residents, to Craig he came, ready to discuss coal and energy concerns. The event was everything a small town could ask for. I could not begin to sum it up better than local newspaper columnist Janet Sheridan in her beautiful post, "Americana in Craig." I was honored to be asked to participate in a small roundtable discussion with Governor Romney before the community event.
By Cheryl Arnett, First-grade teacher, Sunset Elementary School
June 2, 2012 midnight