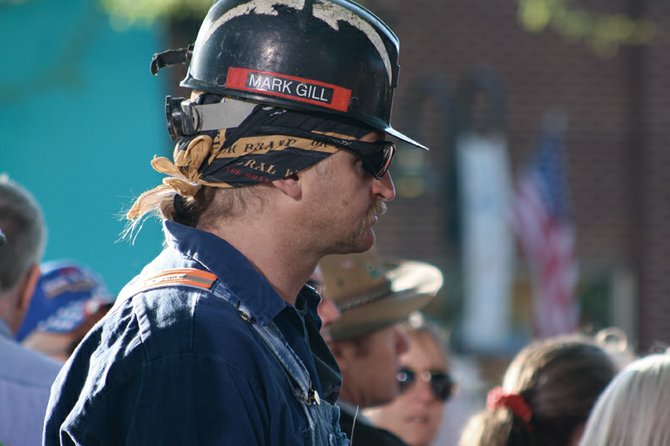 Mark Gill, of Twentymile Mine, was one of about 250 area coal miners who attended Tuesday's campaign rally for Republican presidential candidate Mitt Romney. The mine's attendance at the event was to raise public awareness about energy and issues surrounding the industry.
Stories this photo appears in:

Pat Sollars, vice president and general manager of Peabody Energy's Colorado operations, said the company has historically kept information about operations under wraps. But, with stricter U.S. Environmental Protection Agency regulations on the horizon targeting methane gas emissions at coal mines, and new rules on greenhouse gas and mercury emissions at coal-fired power plants, Sollars said Peabody recently decided to take a more aggressive position focused on public education. That new strategy is what motivated Sollars to pull 148 Twentymile Mine workers to the surface to attend Tuesday's Mitt Romney presidential campaign rally at Alice Pleasant Park in Craig. More than 300 weekend shifters, friends, family members and vendors joined the miners in an effort to show industry support.