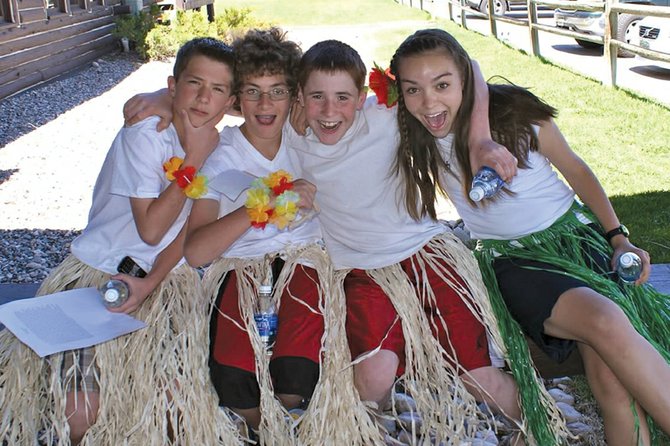 From left, Craig Middle School eighth-grader Wes Atkin and seventh-graders Zach Soron, Wyatt Bellio and Marie Bolton pose for a photo outside of Olympian Hall in Steamboat Springs during a Colorado Model United Nations conference May 9 and 10. The event, the first of its kind in Northwest Colorado, required students to tackle social, environmental and economic problems in other countries.
Stories this photo appears in:

Tyler Simon dug deep into the problems plaguing a country halfway around the world and came back with alarming statistics. Ten percent of Afghani children will die before their fifth birthday, giving the country one of the highest child death rates in the world, he and other Craig Middle School students wrote in a resolution they presented to a Colorado Model United Nations conference last month. These and other ominous statistics left an indelible impression on the 12-year-old's mind as he probed into the Middle Eastern country's social and economic dilemmas. "I think it kind of made me feel a little bad because most of it is because of the war," said Tyler, who recently finished seventh grade.