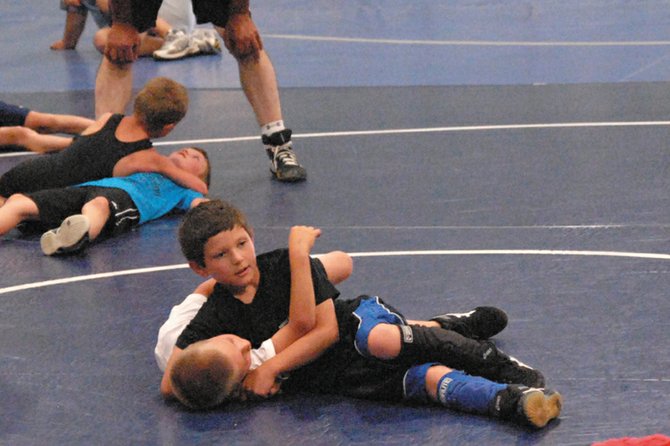 Youth wrestlers take part in a position drill involving a headlock Saturday during the Moffat County Youth Wrestling Camp at Moffat County High School. The camp was for first- through sixth-graders.
Stories this photo appears in:

The push to bring wrestling back to prominence in Moffat County is in full force, and has included help from top talent. Earlier in the summer, Joe LeBlanc, an All-American wrestler from the University of Wyoming, instructed young grapplers from around the area at Hayden High School. On Saturday, another All-American wrestler was showing Moffat County wrestlers how things are done on the mat. Tanner Linsacum, a two-time All-American and national champion wrestler during his career at the University of Northern Colorado, came to Moffat County High School to lead the Moffat County Youth Wrestling Camp.