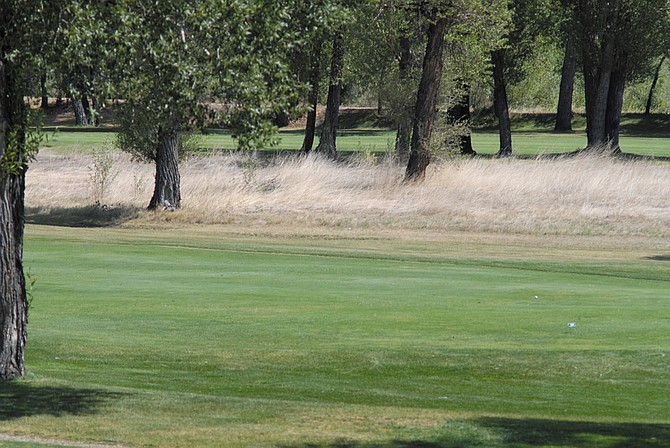 Tall grass alongside the seventh hole at Yampa Valley Golf Course show how dry the weather has been this golf season. Grounds crews have watered the course more than in any recent years to keep it in good condition.
Stories this photo appears in:

Like most of Moffat County, the Yampa Valley Golf Course has been forced to deal with the historically dry weather. YVGC Grounds Superintendent Tim Boyle says this is the driest golfing season he's seen in his four years at the course. As a result, Boyle said the grounds keeping crew has been "watering like crazy" this spring and summer. "We turned on the irrigation March 15 this year and that's at least two weeks earlier than I've ever done it before," Boyle said. "We've been hand-watering greens ever since. It's been a struggle to get water down." The golf course has been adversely affected by the lack of precipitation going back to last winter.