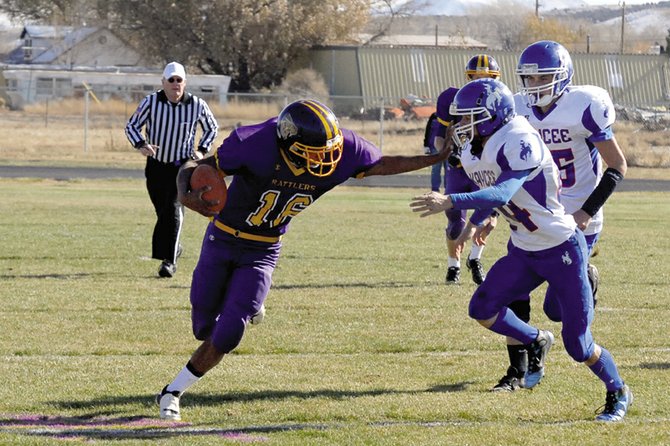 Manuel Quinteros, an incoming LSRV senior, stiff-arms a defender during a game last season. Quinteros is one of nine seniors returning to the Rattlers in 2012, when LSRV will seek its third consecutive state title.
Stories this photo appears in:

Little Snake River Valley High School is the two-time defending state champion in Wyoming 1A six-man football, and the team expects to continue its undefeated run. Mike Bates thinks there's a strong possibility that could happen. The Rattlers head coach thinks his team this year has a chance to be his best ever, with nine players returning from last year's state champion group as seniors. To prepare themselves for the upcoming season, the Rattlers attended a four-day camp in June in Hayden, where they played eight-man and six-man scrimmages against other teams from Colorado and Wyoming.