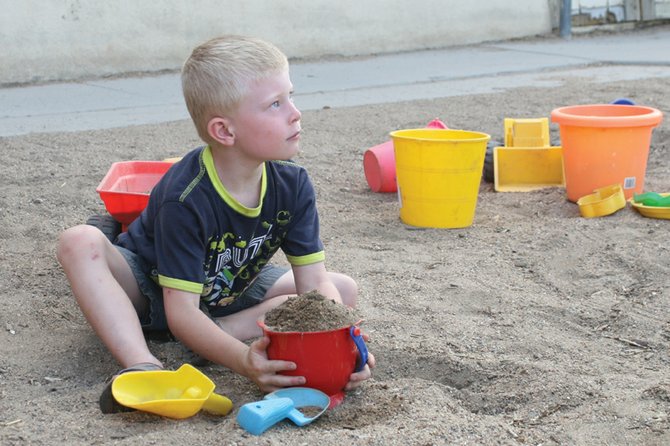 Dustin Santistevan, 5, plays with sand toys at the Moffat County School District's Early Childhood Center. Connections 4 Kids early childhood council purchased the toys, as well as furniture, rugs, puzzles, balls and cultural music and toys, for several early childhood centers recently, a project highlighted in Connections 4 Kids' recently released Annual Report.
Stories this photo appears in:

Connections 4 Kids, the early childhood council for Moffat and Rio Blanco counties, recently issued its annual report for the timeframe of July 2011 to June 2012. The report details numerous efforts the organization has made on behalf of youth. "It's a way to give our stakeholders in the community an overview of the projects that we've done and a quick look at our work," C4K Coordinator Michelle Balleck said. "It's not just for people who are involved with the council now but those who might be in the future." Among the programs implemented by C4K in the last year is Cavity-Free at Three, a three-year statewide effort to prevent oral disease in young children.