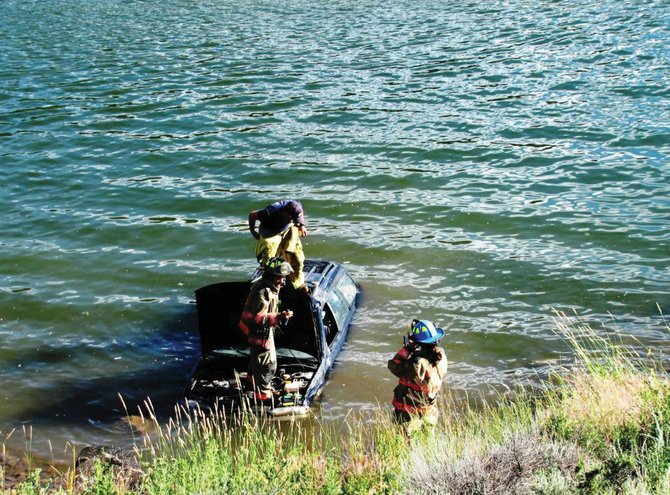 Firefighters disconnect a car's electrical supply while preparing to tow it out of Stagecoach Reservoir on Wednesday. The two occupants of the car were not seriously injured in the accident.
Stories this photo appears in:

South Routt fire officials say the boys suffered only minor cuts and scrapes after the Wednesday incident on Routt County Road 18.