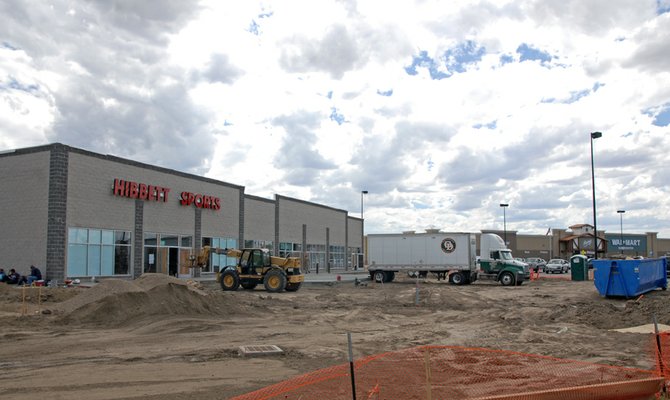 Construction crews recently installed the Hibbett Sports marquee at the Tebo Center, located in the Walmart subdivision. The new development, which will house Birmingham, Ala.-based Hibbett Sports, Maurices women's clothing store, and a third tenant to be named later, is scheduled to open next month.
Stories this photo appears in:
The Hibbett Sports marquee is in place and construction crews are working to have the Tebo Center in the Walmart subdivision open for business next month. But, there's plenty of work to be done between now and the development's targeted opening date, the first week of August. Craig Building Inspector Dave Costa said despite the building's exterior appearance, construction on the parking lot has not begun, site lighting needs to be installed, interior electric work must be completed and crews are just now prepping the building for painting. "I don't know what their opening date is, but they're a ways out on that still," Costa said.