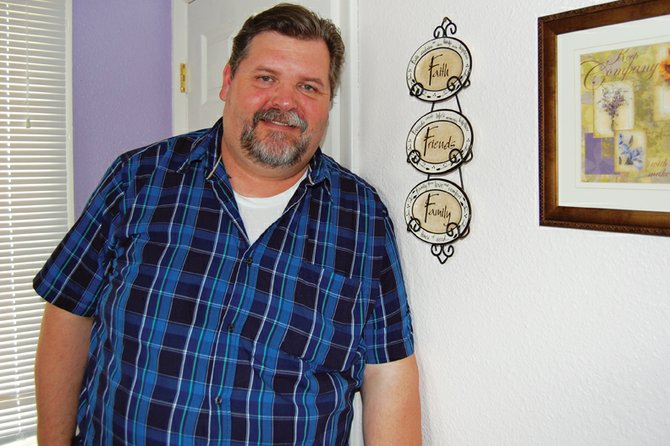 Bruce Cummings leans against a wall decoration emphasizing faith, friends and family in the offices at Advocates-Crisis Support Services. Cummings, who has been involved with the organization for five years, is starting a new program called Men's Voices Against Violence and hosted the first meeting last night.
Stories this photo appears in:

Craig resident Bruce Cummings believes being a man has little to do with one's strength. For him, being a man means standing up for those who need help, and having a willingness to work through conflict without hurting anyone. Those are beliefs he'd like to share with others. Cummings is spearheading Men's Voices Against Violence, a new branch of the organization Advocates-Crisis Support Services, which assists people victimized by domestic violence, sexual assault and other crimes. MVAV, which will host its first meeting at 6:30 p.m. today in the Moffat County Courthouse conference room, is seeking men in the community looking to speak out against domestic violence and sexual assault. Cummings said nationally about 75-percent of such crimes are perpetrated by men.