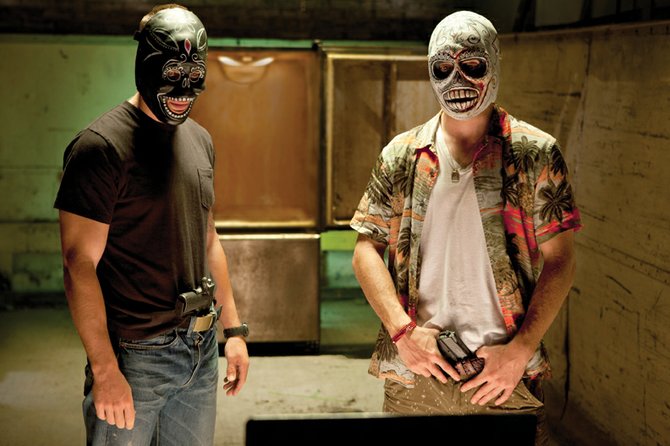 Drug dealers Chon (Taylor Kitsch), left, and Ben (Aaron Johnson) don Santa Muerte masks as they speak with rival drug peddlers via webcam in "Savages." The movie is about two best friends in the marijuana business who are threatened by a Mexican cartel, leading to an escalating war between the two sides.
Stories this photo appears in:
Who's the worse criminal: the drug lord who endorses multiple decapitations just to send a message, or the squeaky clean grower who goes bad trying to take back what's his? In the movie "Savages," it's pretty much a dead heat.