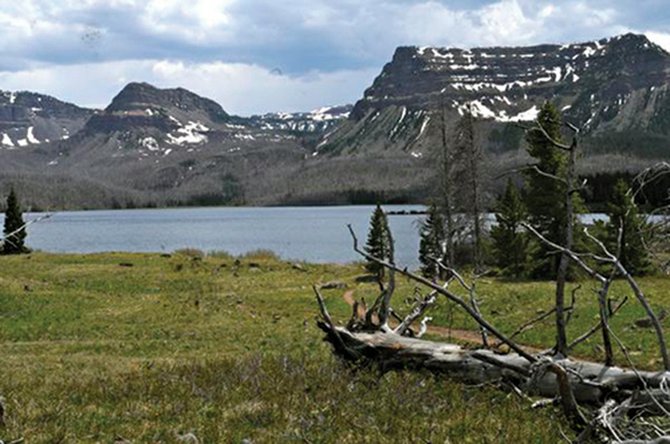 Called the "Cradle of Wilderness," Trappers Lake is credited for inspiring the Wilderness Act of 1964. The lake has the highest concentration of Colorado River cutthroats on Earth.
Stories this photo appears in:

It must have been a sight to behold. Colorado undoubtedly had seen bigger wildfires, even bigger blazes during that very summer of 2002 alone. But the imposing Big Fish fire was all the more extraordinary, set against the dramatic backdrop of Trappers Lake and the striking Flat Tops Wilderness surrounding it. All told, 17,000 acres in the so-called "Cradle of Wilderness" were scorched by a lightning strike while firefighting crews watched the pristine valley go up in flames. Such is the heart-tugging dilemma of Wilderness with a capital "W" — essentially a government mandate commanding nature to run its course even when it mars our perception of natural beauty. But given its eminent role in the genesis of the Wilderness Act of 1964, Trappers Lake demanded nothing less.