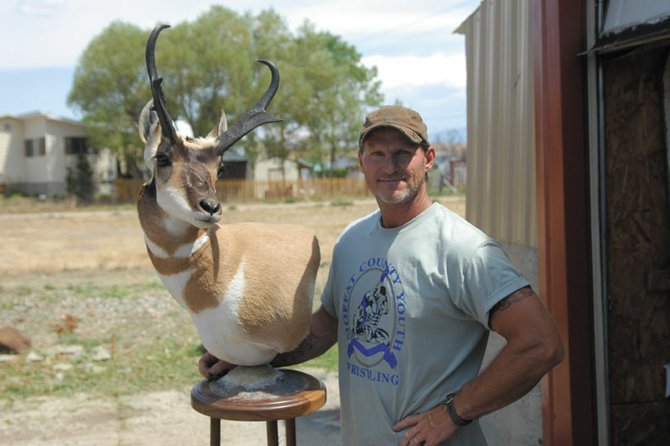 Mark Zimmerman, owner of Bullseye Taxidermy, poses with a shoulder-mount antelope he made, which won the Best in Category award at the Colorado Taxidermist Association competition in Grand Junction. Zimmerman is one of several award-winning taxidermists based in Craig.
Stories this photo appears in:

In taxidermy, making the animal look real and putting it in a pose is usually enough to satisfy a customer. But local taxidermists go above and beyond the basic design, and they are winning the awards to show for it. Bullseye Taxidermy owner Mark Zimmerman has won a Best in Category (selected as the best work of its type) award at both the New Mexico and Colorado Taxidermist Association competitions with an antelope, in March and May, respectively. He also had his work on mule deer win first prize at both shows. Zimmerman has been among the best in Colorado in the master's division with his antelope and mule deer for the past few years, having won the best mule deer award more than anyone else at the Colorado show.