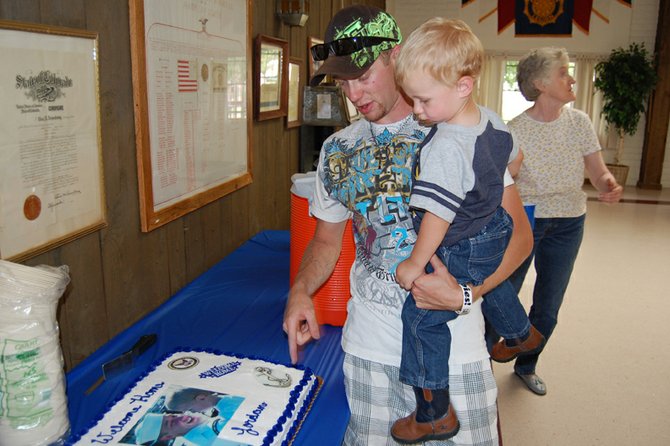 Jordan Bailey and his son, Kaeden, take a look at the cake made for Jordan's homecoming party after spending several months overseas with the Navy. The picture of the father and son on the cake's frosting was taken before Jordan shipped out in November 2011.
Stories this photo appears in:

The most difficult day in Jordan Bailey's life didn't take place during his time serving overseas in the military. The day he had to say goodbye to his wife, Kacie, and their infant son, Kaeden, was much more trying than anything he could have experienced while on active duty with the U.S. Navy. And, after more than seven months at sea, getting back in touch with his loved ones has been all he's thought about. Jordan was welcomed home Friday night with a surprise party at American Legion Post 62.