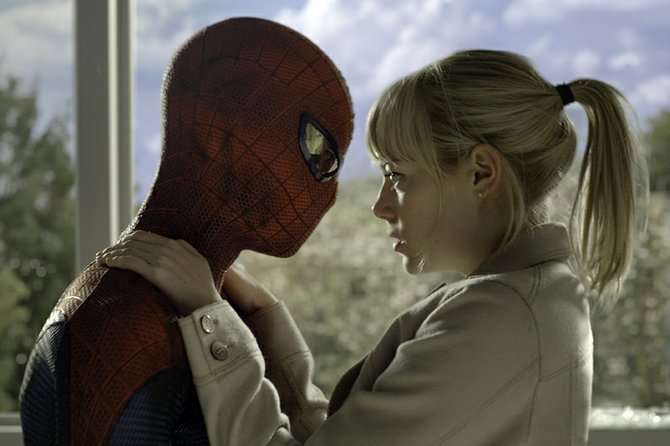 Superhero Spider-Man (Andrew Garfield) grabs hold of love interest Gwen Stacy (Emma Stone) in a moment of danger in "The Amazing Spider-Man." The movie is a retelling of the origins of Marvel Comics character with new elements.
Stories this photo appears in:

Some movie franchises can go for years without any new additions and still be received warmly by fans when a new entry is released. Considering it comes from a trilogy that has barely had any time to collect cobwebs while sitting on the shelf, "The Amazing Spider-Man" brings new life to a character who's been around for much longer than we've seen him onscreen.