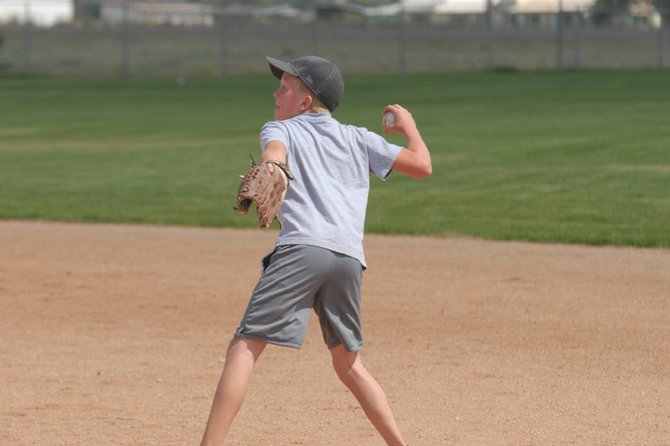 Trenton Hillewaert, 12, throws at the beginning of a team practice Thursday for the Moffat County Cutthroats. The Cutthroats left Thursday for Longmont, where they will play in the Triple Crown Baseball Colorado State Championships in the 12-year-old division.
Stories this photo appears in:

The Moffat County Cutthroats baseball team is heading to its biggest tournament of the year. The rag-tag group of baseball players, used to playing against older teams with more experience, will be up against some of the best teams Colorado has to offer this weekend at the Triple Crown Baseball Colorado State Championships. The tournament begins today for the Cutthroats, who will play in the 25-team 12u Division 2 bracket. They will play at 1 and 5:15 p.m. Friday and Saturday at Clark Centennial Park in Longmont. The Cutthroats are composed of players from ages eight to 12 and have only played in one tournament this year. Most other teams, according to coach Mark Nielsen, have played around 50 games and been practicing together for years.