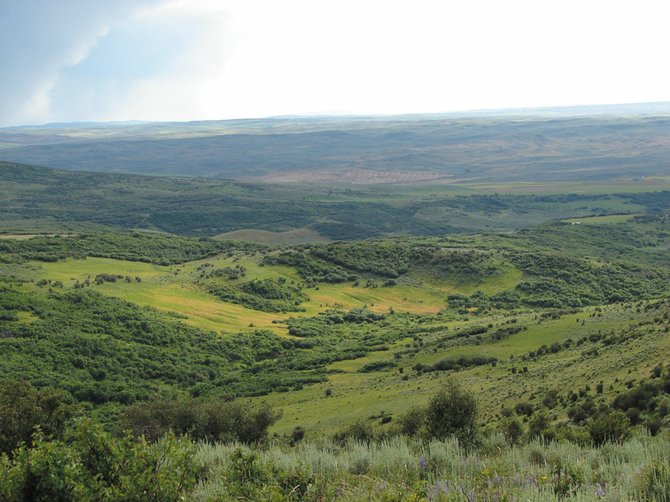 This view from Villard Ranch near Black Mountain is one of many places where hunters can hunt on private land near Craig. Craig also offers almost one million acres of BLM in its surrounding area, one of several reasons the city was ranked 20th in Outdoor Life Magazine's "Best Towns for Sportsmen."

Stories this photo appears in:

Since Outdoor Life Magazine began compiling a list of the top 200 towns in America for sportsmen in 2008, Craig has made the top 100 each year. But, the city has never had a ranking as high as this year's. Craig vaulted 57 spots from 2011, earning 20th on the outdoor list. Outdoor Life made changes to the criteria for top towns in 2012. Instead of considering socioeconomic aspects of each town, the magazine chose its rankings based entirely on hunting and fishing opportunities available in each city. "We decided to forgo the socio-economic, objective data that has gone into our Top Towns formula in the past and come up with a list of 35 dream towns that our editors would love to live in based entirely on the hunting and fishing opportunities there," said John Taranto, senior editor for Outdoor Life, in an e-mail.