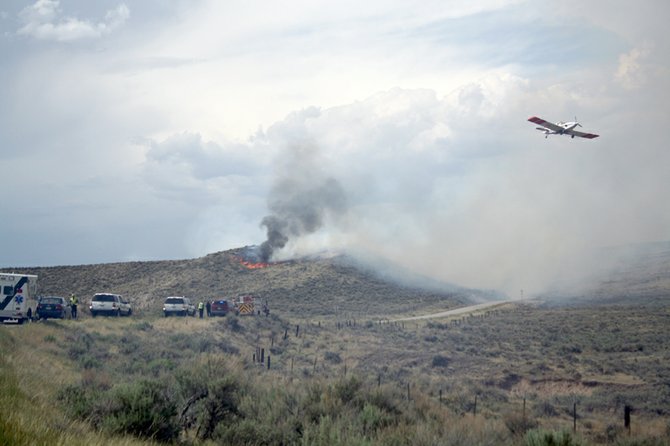 A plane flies over a wildfire Tuesday afternoon on Bureau of Land Management property off Moffat County Road 7. Firefighters from Craig Fire/Rescue, the Moffat County Sheriff's Office and the BLM responded to the fire along with an EMS crew from The Memorial Hospital.
Stories this photo appears in:

Fire battalion chief: Fire danger still 'high and extreme'
Craig Fire/Rescue firefighters responded to a small wildfire at 2:43 p.m. Monday on Moffat County Road 210. Craig Fire/Rescue Battalion Chief KC Hume said the fire started when an area resident was using a grinding tool cut a hole in a metal shipping container. "As a result of the grinding the surrounding vegetation caught fire," Hume said.