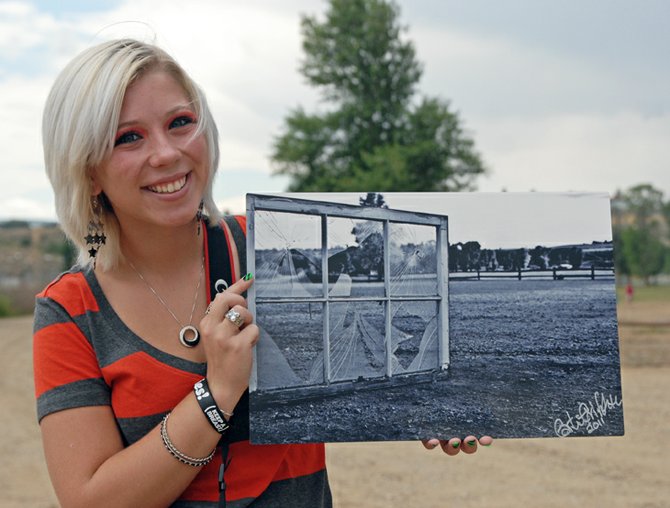 Carli Griffith, an incoming Moffat County High School senior, poses with a print of "Broken" near the site of where she took the photograph at Loudy-Simpson Park in Craig. Griffith submitted the photograph to a Photographer's Forum contest. It was chosen as one of 600 finalists and is currently featured in the book Best of College and High School Photography 2012.
Stories this photo appears in:
Creative people are notoriously late bloomers. Whether it's a writer struggling to find a voice, a musician searching for a particular sound or an artist trying to tell a story, it can take years before someone finds their calling, and a lifetime before they perfect it. For a fortunate few, life's ambition becomes obvious much earlier. Craig resident Carli Griffith, a 17-year-old incoming Moffat County High School senior, is one of those lucky people.